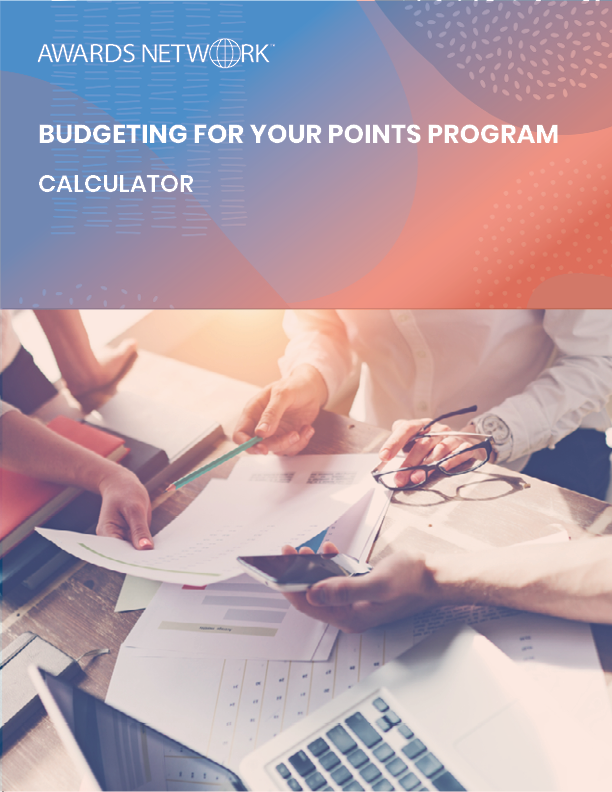 This worksheet will help you find out how much Awards Network recommends budgeting, on average, per year in order to have a successful points-based program.
A few common goals we see clients awarding points for are perfect attendance, birthdays, demonstrating core values, and perfect monthly attendance.

Fill out the form and start planning your program!